Location
A dream destination that blends natural beauty with tranquility and ample outdoor activities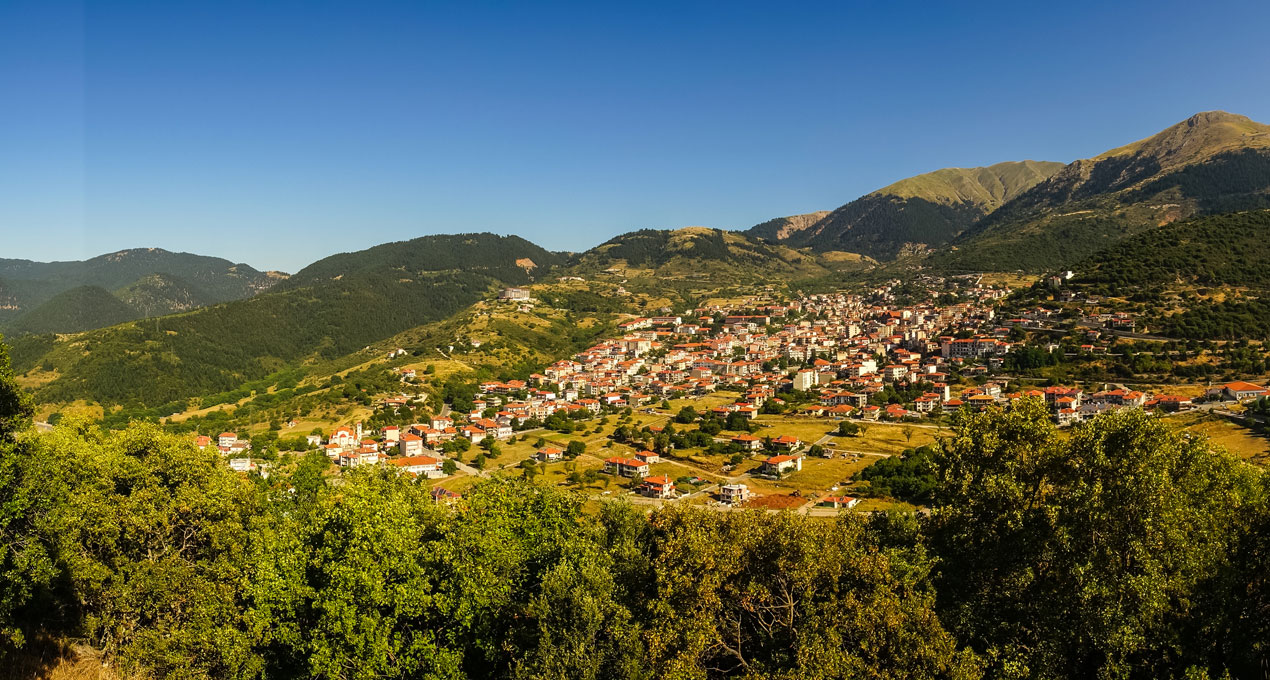 There is a reason why Karpenisi is one of the most sought-after destinations in Greece.
Even though visitors mainly choose it for their winter vacation, it is a fantastic year-round retreat that promises to enchant you.
Located amidst imposing mountains and offering splendid views of Kaliakouda, Karpenisi is your go-to haven for relaxing in serenity away from the crowds. Yet, despite the stillness it exudes, it never gets dull. 
Featuring beautiful gorges, picturesque villages, historic monasteries, vibrant life, and a variety of activities, Karpenisi simply has it all to make your stay unforgettable.
Distances
Moni Prousou: 18 km
Kremasta Lake: 46.9 km
Panta Vrechei Gorge: 20 km
Karpenisi Ski Center: 19 km
Karpenisi Mountain Museum: 9.8 km