Accommodation
Fully equipped chalets in Megalo Chorio
Wind down in a peaceful refuge that resembles no other. Inspired by the alpine architecture, our wooden chalets blend traditional decor with all-around comforts, serene mountain views, and kids-friendly facilities.
Located amidst the beautiful nature of  Megalo Chorio, they boast tranquility and a superb location, perfect for exploring the area and its charms. Revel in a comfortable stay by booking your stay at Natura Chalets, your home away from home.
Natura Chalet
Create unique memories with your family in a cozy maisonette with 2 bedrooms, iIndoor shower with hydromassage columns , and a private balcony with gorgeous mountain views.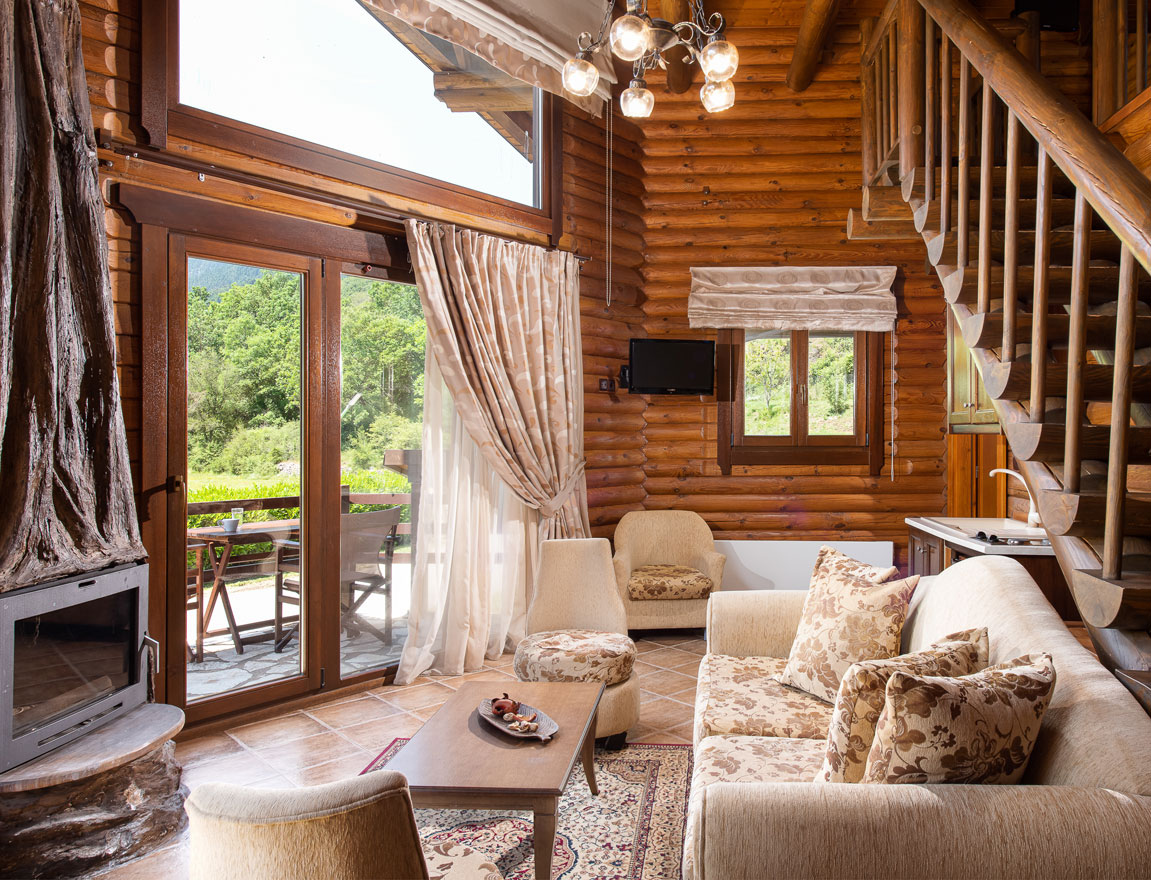 Natura Chalet Lux
Luxuriate in the comfort of a fully equipped chalet that boasts 2 bedrooms, a private sauna, and a veranda to enjoy the natural scenery as your children play carefree.